Fri

Sat

Sun

Mon

Tue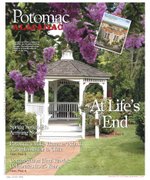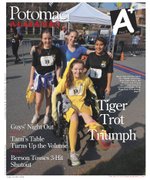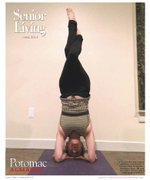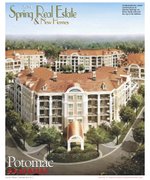 More Stories

The house's origins date back to late 1700s, say owners.
Adam Garfinkle and Scilla Taylor are aficionados of historical architecture, particularly when it comes to their homes. They enjoy restoring and uncovering the hidden stories of bygone eras, and they found a wealth of inspiration in their Potomac home at 9901 Glen Road.
In March 2014, 29 Potomac homes sold between $2,430,000-$385,000.
Potomac Home Sales: March, 2014
Vikings split with B-CC, WJ at Battle of Bethesda.
The Whitman baseball team improved to 7-4 with a win over Walter Johnson on April 14.
In February 2014, 23 Potomac homes sold between $2,880,000-$243,700.
Potomac Real Estate: Top Sales in February 2014
Thank you for the opportunity to meet with representatives of the Coalition recently to discuss a wide range of issues affecting our county. I enjoyed the discussion. Good government requires that elected officials ensure that communities are involved in a meaningful way in the decisions that affect them. Public trust in government erodes when government leaders make deals behind closed doors, as the Brickyard community knows all too well. As a member of the County Council since 1998, I have worked openly and closely with many communities on a broad range of issues that affect them. I was one of the County Councilmembers who sent a letter publicly urging County Executive Leggett to work with the Coalition to find a mutually acceptable use of the Brickyard Road site.