Mon

Tue

Wed

Thu

Fri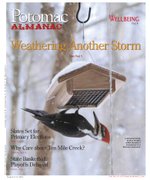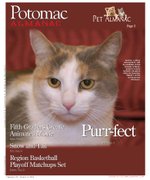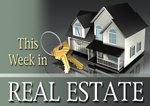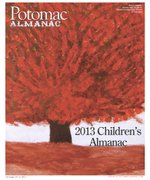 More Stories
The Montgomery County Council is seeking applicants to fill a position on the Montgomery County Planning Board for the expiring term of Democrat Françoise Carrier. Her term will expire on June 14. Carrier, who serves as the Planning Board Chair, has indicated that she will not apply for reappointment. No more than three members of the Planning Board may be from the same political party, and each member must be a resident and registered voter of Montgomery County when appointed. Members serve four-year terms and are limited to two full terms. The position can be filled by a Democrat, Republican, a voter who declines to affiliate with a party, or a member of another party officially recognized by the Montgomery County Board of Elections.
Women's golf is growing by leaps and bounds, particularly in the Potomac area with all its public and private golf courses. However, finding that perfect outfit, bag, shoes, socks — or gift items for a golfing buddy can be a challenge. A new store has opened in Chevy Chase to address just this need. Gals on and off the Green provides what every woman golfer needs to look smart while teeing off, putting and chipping. The store also carries tennis apparel as well as stylish comfortable fashions that transition from day to evening, resort wear, bags and accessories. Jackie Sorrenti, founder and owner said, "We want to help women look and feel better about themselves. We do not believe women should buy something simply because 'it fits' but rather because it fits well and is stylish and make you feel great when you wear it. We carry something for everyone. We offer conservative to fashion-forward clothing in sizes 0 - 22 from a variety of world-wide designers." Sorrenti launched her first Gals on and off the Green store in Pittsburgh where she and her husband were residing. Formerly an information technology professional, she decided to listen to her entrepreneurial instincts and drew up business plans for a number of different types of retail stores. Once she settled on a women's golf store, she approached friends in business to read her business plan. With their advice, she re-wrote her plan, found funding and opened the doors of her shop in 2004.

While many movie lovers will be watching to see who wins the Oscars in Hollywood this weekend; a world premiere movie debuted here in Potomac. Ninety-eight Beverly Farms Elementary School fifth graders and their parents sat down to watch an animated film on Monday, Feb. 24. Their eyes were glued to the screen with good reason: they created the film themselves. The film is titled "The Extraordinary Fifth-Grade Field Trip," a 14-minute film composed of 6,438 drawings. Each second of the movie equals 10 drawings. Inspired by their reading of adventure stories and tall tales, the students gave free rein to their imagination as each came up with his or her own animated field trip adventure. Working with artist-in-residence Leila Cabib, each student designed a storyboard illustrating the key scenes of their animated segment and then created and filmed numerous sequential drawings to bring the story to life.

Friends of Montgomery County Animals (FMCA) found the purr-fect marriage of volunteerism and the ardor to support the humane treatment of animals when the organization was founded in 1974. Celebrating its 40th anniversary this year, FMCA continues to live its motto, "Dignity for Animals." In matrimony, the 40th is known as the Ruby Anniversary from the belief that the precious stone possesses an eternal inner flame and symbolizes passion. With the same zeal, FMCA's volunteers devote hours of focus and care fostering animals until they can find their "forever homes." The group also conducts cat adoption clinics on Saturdays at the Germantown PetSmart and operates a trap/neuter/return/place (TNR/TNP) initiative to help reduce animal overpopulation in feral colonies in Montgomery County.

Curiosity is an innate quality that drives Jason Hutt. Ever since he was a young child, he has been fascinated with figuring out how things work and understanding the world around him. This inquisitive streak has led him to select film subjects that grab him because they are intriguing and exciting. "With all my films, I am just trying to create a portrait and tell a story that other's haven't seen before," he said. The Potomac native has directed, filmed and produced three documentaries that portray "unique cultures and innovative individuals found within the contemporary Jewish landscape and beyond." His latest film, "Sukkah City" will screen on March 6 at 7:30 p.m. at the JCC of Greater Washington in Rockville, at noon at the Library of Congress on March 7 and also at noon at the DCJCC on March 9. Hutt's films have screened around the world and been broadcast on networks including PBS, BBC and YES, Israel.